In my research for the most absurd and inappropriate etc., articles - I came across this headline..
Want Robert Pattinson In Your Panties?
And the pictures that went along with it ....
If the picture above isn't disturbing enough...
A picture of his MOUTH in the crotch of the underwear.... I don't even know where to start on this!
First of all ... EW!
Second of all ... His MOTHER (you know) will see this & he then HE will know she saw it ! Embarrassment ALL around. Plus all his friends... just disturbing.
And what Mom will buy those for their daughter?
For any of you hoping to get RPattz to venture underneath your pants, these customized panties featuring the actor in his most famous role to date would be right up your alley.
I'm under the impression that these are not actually going to be mass produced - and we all breathe a collective sigh of relief.
Once again - big shout out to Colleen!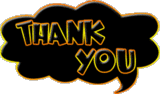 So in my last article OK magazine reported that Kristen and Rob broke up. Well Colleen found this article:
Rob and Kristen Holed Up at Chateau Marmont!
Hrmmm....
Robert Pattinson and Kristen Stewart wasted no time, um, possibly getting to business, once they landed in L.A. yesterday. Think they're finally answering our pleas to show us all a li'l more kissy stuff?
After they wrapped Eclipse early Thursday morning, the duo left Vancouver only to check in to the Chateau Marmont together yesterday afternoon.
Check it out:
A source close to the couple

(

insert rolling eyes here

)

tells us that Rob and Kristen were driven into Chateau's private valet Thursday evening.
"They went straight up to a room," says a hotel source. "No one saw them the rest of the night."
Why are we not surprised?
I love the innuendos (
insert sarcasm here
). "getting to business" - "show us all a li'l more kissy stuff" .... Don't you feel all warm and fuzzy?

Oh My God - I was just searching a website I use to get a little graphic that says Happy Halloween.. and one of the graphics that came up was this:

How? Huh? Really??
Anyway....