Never give up - never surrender! (galaxy wars - great movie)
The title:
Robert Pattinson to Have a Baby?
Article:
Robert Pattinson's mom wants him to have a baby with his Twilight costar and girlfriend Kristen Stewart!

Insiders say Clare Pattinson is keen for her superstar son — who is fast becoming Hollywood's hottest star — to start a family with Kristen because she thinks it'll help keep Rob's feet firmly on the ground.

"Rob's mom Clare believes the responsibilities of raising a child would help keep him grounded as his success in showbiz continues to explode," a source said.

"She doesn't think there's anything wrong with them having a baby at a young age. She simply adores Kristen and is already treating her like a daughter-in-law."

Kristen, insiders say, even suggested she and Rob, 23, move to England to be closer to his family.
"Kristen has been spending more time with Rob's parents, and they love her and she loves them," the insider told the National Enquirer.

"Clare just knew Kristen was The One. Rob knows his mom's not been wrong about anything yet. He's taking her advice about Kristen VERY seriously."

Anyone believe this? Come on now. Do you really think Rob's Mother is encouraging him to have a BABY?? Really? It's one thing to go after the celebrity, even though I disagree with how viciously they go after some of them, but now they are dragging his Mom into this? His Mom who when and if she reads that article will flip out. What Mother will think a baby will GROUND someone! A baby will not ground you unless you are ready for it. And to have a baby for a reason like that is insane. To suggest that his Mom said this seems utterly coo-coo!
Robert Pattinson and Kristen Stewart: finally, the proof it's love
Proof huh? Let's see what this "proof" is..
Deny, deny, deny. The Twilight cast's lips have been sealed regarding a romance between stars Robert Pattinson and Kristen Stewart since sparks first flew in late 2008.

But when the gang returns to film the fourth movie in the franchise, Breaking Dawn (producers are eyeing this fall), no one will have to keep the hush-hush relationship under wraps anymore. "Rob and Kristen are very happy, and everyone that's part of the franchise is so happy for them," says an insider. "They don't feel the need to hide it anymore."

Indeed, while vacationing together on the xxxxxx off the coast of England recently, the duo's chemistry was on full display. "They were outside Somerfield grocery store with what looked like Robert's friends," fan and lucky eyewitness Hollie Carpenter tells Life & Style. "They were all just talking and laughing and seemed to be having a good time. Although they were with a group of friends, Rob and Kristen walked off together."

And the content couple didn't shy away from photographic evidence either. "They were pretty friendly and agreed to take a picture with me," says Hollie, 13. "They didn't request to have their pictures taken separately -- that's just how they ended up posing."
That's the proof? That's the "smoking gun?" Wow.. I'd convict, wouldn't you? That some serious evidence, beyond a shadow of a doubt!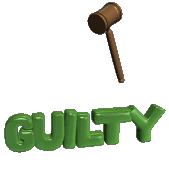 Oy, I don't even know how to comment on how silly that is? Where do you being.. well I guess the article speaks for itself. I see NOTHING there that says "yup we are a couple." And once again, may I add WHO CARES IF THEY ARE! Are they really going to need to set up a freakin' press conference to say "yes, we are dating" or "no, we aren't."