Never ends does it? Guess not because I'm still writing this blog.
I usually write on 2 or more topics because there are so many out there that I can pick and choose which insane article to write about.
Well.. I think I'll talk about the silly article about Rob and Emile. Yes, Rob is in a new movie coming out in March (I believe). And no, it's not with Kristen. It's with Emile de Ravin. Yup, there are more actresses out there than Kristen Stewart and chance are, Rob will not spend his (hopefully) long career just acting with Kristen.
Robert Pattinson: More Chemistry With Emile de Ravin Than Kristen Stewart?
Article:
Emile De Ravin publicly spilled about her "connection" with Robert Pattinson. Could this be the end of the Rob and Kristen era??

Emile and Rob play lovebirds in the new movie Remember Me out in March. She described their instant spark to MTV News: "I flew to New York to test with Rob and we immediately got along and had instant great chemistry, which is not an easy thing to come by. Obviously you're acting, but you want to have that connection with somebody. We had it." So she's basically saying she loves him. Hm.

(She's basically saying she loves him... WHAT?! Dear God the pencil paparazzi strikes again! Yes, they had good chemistry. I'm an actress (as I've mentioned before blah blah, I know), but it's VERY important to have chemistry with someone, doesn't mean you want to marry them! You also have to have good chemistry with someone playing your Mom, sister, or whatever - because if the chemistry isn't there ... trust me the audience knows! So give the girl a freakin' break! Talk about twisting something out of context! You know those people that can twist their bodies into the MOST odd positions..
This is what I'm talking about - the pencil paparazzi's become
quote contortionists
!!
We totally support the Rob and Kristen union but they keep their relationship so under the radar!
(Wonder why??)
We have to wonder when another girl claims 'instant chemistry' with Rob. She also said, "Obviously there's a physical attraction, but also that thing you can't put into words." Supposedly she was talking about their characters. Supposedly.
(Supposedly... **sigh** Don't you just want to slap the $hit out of these people that write this crap. Spoofs, fine! They are funny! But when someone write serious stuff - I just feel like saying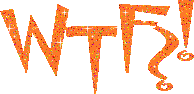 Ok now on to a more important subject. The tragedy in Haiti has hit everyone... hard. It's incomprehensible what they are going through or have gone through. Of course, everyone wants to help in anyway they can. George Clooney, who seems to have headed up the Hope for Haiti Telethon that is going to happen tonight (8pm EST) signed on as many people as possible to help elicit help for these suffering people. Rob signed onto help. That should be the end of it. It's a wonderful thing that ALL the celebrities are doing to help yet I see titles like this:
Robert Pattinson and His Beard Emerge to Help Haiti
Bearded Robert Pattinson: Helping Haiti
Robert Pattinson Grows A Hot Manly Man Beard For Haiti (PHOTOS)
So please tell me why people are writing stupid things like this? He GREW A BEARD to help? His Hot Many Beard for Haiti?? And ouuu photos?? Are you kidding me? This isn't a joke for God sakes. This is serious and these people need help, they don't need stupid tag lines about how Rob LOOKS for the telethon. Maybe I'm over reacting but I have a problem when it feels as though people are making light of a situation that is so incredibly painful.
One of the most misleading headlines I saw was this:
Haiti relief phone bank: Robert Pattinson no, Taylor Lautner yes
Blurb:
Buck up, "Twilight" fans -- when the "Hope for Haiti" relief telethon airs tonight, Robert Pattinson will not be manning the phones, despite reports to the contrary. Rather, he'll support the effort with an appearance out of London, a spokesman for MTV confirms.

Robert was spotted today on his way to the taping -- rocking one of those oh-so-popular beards we've been seeing so much of lately.

Taylor Lautner, however, will be part of the Los Angeles-based phone crew, which includes more than 100 other celebrity names.

Buck up, Twilight fans - it says. As if this is about Twilight. And Rob is doing a part for this event, yet the pencil paparazzi twist the headline to make it seems like Rob is a bad guy and doesn't want to help the cause.. until you open in up and read that because he's in London, he isn't on the phones .. since the phones are in LOS ANGLES!
If you'd like to help -
click here
for reputable organizations that will help Haiti.