How can I not write a little diddy about the million articles that surround
ROB AND KRISTEN OUT FOUR TIMES!
Sounds silly? Well, I can not tell a lie.. here are some of the splashing headlines!
OMG! Robert Pattinson & Kristen Stewart Go On Fourth Date In Just One Week!

Kristen Stewart and Robert Pattinson Enjoys Fourth Date
Kristen Stewart Sits on Robert Pattinson's Lap on Snuggly Date
Four Dates in a Week for Rob Pattinson and Kristen Stewart!
Told ya. There are more but you get the idea. Imagine headlines like that for normal people. How funny would that be?
Such as...
Frank and Mildred out canoodling AGAIN!Mildred and Frank sneak away on date number 28!
You'd read that and say .. 'your point?'
Even though it is Rob Pattinson and Kristen Stewart I still say .."your point?" A million pictures of them walking to a cab or car. And people scream "
PROOF! They were out together
!!" Yup, they were. Wow.
Are they a couple? Who knows, seems like they like each others company. But sneaking around and reporting back on their every move?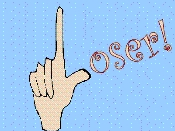 These are some of the blurbs from the articles:
Yes, four dates in a row! This is quite a record for the very private Twilight Saga stars and real-life sweethearts Robert Pattinson and Kristen Stewart! Although they've always denied that they are romantically involved, everyone can see the real score between them.

(Very private? How can they be private when people are shoving cameras up their noses - and
restaurant and hotel staff
sources are blabbing about what they are doing in their private time?
Inside Robert Pattinson and Kristen Stewart's date. It looks like superstars Robert Pattinson and Kristen Stewart are tired of lying to the public. The stars of Summit Entertainment's wildly popular vampire franchise "The Twilight Saga" were spotted on yet another date and witnesses say it was more intimate than the previous outings they've been sighted on.

According to reports, the couple hung out together at the XXXXXXXX in Los Angeles on Friday night. That marks their fourth date in one week. Pattinson and Stewart were reportedly drinking in the hotel's rooftop bar.

(Ah, you mean acting like normal people and hanging out .. HOW DARE THEY!)
First up, the Twilight Saga costars were snapped leaving hot L.A. eatery XXXXX after an intimate dinner. Later on in the night, they stopped by XXXXXXXX, where Stewart, 20, was "sitting on his lap," a witness tells UsMagazine.com. "It was a snuggle fest!" the spy adds of the pair's "cute" PDA.

(Dear God.. snuggle fest? Anyone else feel like they've been time warped back into Jr. High? Which, in all honesty, sucked the first time around..let's not revisit it. And again it creeps me out that someone is gawking at them then reporting to a online
rag
site.)
Enough of that - I'm gagging.
The other headline I thought was
stupid
interesting was this:
POLL: Whose Hair Do You Want to Touch More, Justin Bieber or Robert Pattinson?

Neither! I don't want to run my hands through some strangers head. I know some of the fans
THINK
they know Rob and/or Justin personally but you DON'T - so running your hands through a strangers head is not a good idea. Just sayin..