Now that
Breaking Dawn
is in full gear and filming the Internet is on fire with pictures, sightings, etc. It's not coming out for a full year and they are already going at it. I don't know - honestly in my opinion strike when the iron is hot. Making these films back to back is great - but not showing them for the next 2 years.. not so great. But I digress.
So headlines, headlines and more headlines.
Here is a couple:
Robert Pattinson & Kristen Stewart Living Together While Filming 'Breaking Dawn' In Brazil! Things Are Heating Up! Exclusive!


Kristen Stewart and Robert Pattinson Cause a Stir in Brazil – and Online

Some blurbs from articles:
Edward Cullen and Bella Swan may have waited for marriage to make the big move-in, but it looks like Kristen Stewart and Robert Pattinson are not as old fashion as their literary alter-egos. A source staying at the
XXXXXX
in Rio de Janiero tells HollywoodLife.com, "I found out that the film production made a reservation for 2 rooms connected by a door inside. But just one room is being used, [Kristen & Rob] are staying at the same room the entire time. And ordering service room a LOT. Their room is on the
XXXX
floor

."

(
me
: You have GOT to be kidding me? This person reveals where they are staying AND what floor? Does ANYONE see how wrong that is?? Of course, I X'ed it out - but sadly those who want to find it, can. I don't understand the constant scrutiny. People speculating on their personal relationship with each other. Doesn't matter what they do because people will have some $hit to say regardless. 2 ROOMS CONNECTED! Oh my God - call the newspapers. Seriously, it's so time to move on with this.. but will that happen? Nope)
ANOTHER BLURB
The pair, who have been getting conspicuously cozy lately, are in Rio de Janeiro to film scenes for the next Twilight installment, Breaking Dawn, leaving their fans to excitedly document their activities.

(
me
: Fans do NOT document their activities. That's obnoxious and stalker-ish. Spewing out their private information, like where they are - where they will be - what they are DOING .. is not a fan, it's a weirdo.)
First, photos surfaced of Stewart, 20, and Pattinson, 24, at the airport in New Orleans en route to their destination, followed soon by more images taken by a fellow passenger – and a thrilled reaction from one female fan.

(
me
: Why is it important to add their ages?)
ANOTHER BLURB:
Closer Look: Robert Pattinson and Kristen Stewart's Hot and Heavy Brazilian Makeout!
Robert Pattinson and Kristen Stewart filmed Breaking Dawn late into the night in Rio de Janeiro on Sunday. We took one look at their hot makeout scene and affectionate moments and watched their sweet chemistry between takes, but we couldn't resist bringing you a closer look at their hot evening.

(
me
: First of all - every headline I read acts as if they are making out like they are in some kind of a porno film. Every picture I've seen looks like 2 people kissing. They aren't throwing each other down and sticking their tongues out like dragons.. so lets just chill out a bit. And I think this line is creepy "
We took one look at their hot makeout scene and affectionate moments and watched their sweet chemistry between takes
" - to me that sounds like voyeurism. I just get the heebie jeebies reading that.)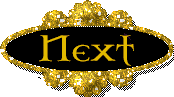 Fashion News: Robert Pattinson Says No To Burberry

No Burberry For Robert: Robert Pattinson apparently declined a £1 million offer to be the new face of Burberry. When asked why he was denying the offer, Pattinson replied "I'm an actor, not a model."

(me: Is it just me or do they seem to be putting a negative spin on it? Just because he says he's an actor not a model.. could be just me)
I could write more - but when I tell you that I have only seen TONS of headlines that speak of them "locking lips" or "heavy makeout scene" or "passionately kissing" - I'm not exaggerating.. that's all people are writing about. Nothing else to report on. Just tons of headlines like that along with tons of (obviously a hidden camera) pictures of them on set. Same thing over and over again... So as tacky as it is, I guess I should be grateful that there hasn't been anything worse written about him.. (of course I say that with hesitation because before too long I'm sure the rumors of his hygiene or whatever other dirt they can make up will be out there soon)