Sorry I haven't updated - been getting slammed here on the East Coast and the snow is ridiculously high!
Ok enough wah wah wah..
Yet another INFURIATING article
Headline:
Robert Pattinson And Kristen Stewart To Be In Canada On March 14To finish filming 'Twilight Saga: Breaking Dawn'...


Article:
It is thought that the cast and crew are heading up north from Baton Rouge to finish of filming scenes for the final film, Breaking Dawn in the Twilight Saga.

Filming for the movie, which will see Edward Cullen and Bella Swan marry, has already taken place in Brazil.

A source close to the production team spilled the beans to HollywoodLife about where and when Rob and co will be.

"They are wrapping things up in Baton Rouge but are heading up to Canada over the next week and will be filming in many districts. But they will only be shooting in the city of Vancouver on one day … Mar. 14, they'll be at a XXXXXXXXXXXXXXXX of the day and then they'll be filming on XXXXXXXXXXXXX."


Yes, I X'ed out their location. Can I ask a silly question.. knowing the security problems, the danger it posses for the cast and crew not to mention many screaming young girls... why on EARTH would you publish EXACTLY where they would be? I mean fine they will be in Canada - big place fine.. but they said what street they would be on! Seriously? I don't get it, it seeeeemmss like common sense, yet the dumbness continues. I guess common sense isn't so common!
NEXT
Headline:
Robert Pattinson & Kristen Stewart headed for splitsville?


Deja vu?? My God how many times do we have to hear this?
Blurb:
The couple, who haven't exactly gone "public" with their off screen romance, have been dodging all kinds of break up rumors since they began dating back in the Twilight days. The two spend a lot of time together, riding bikes, going to dinner, and yes, sometimes they get close... it's what couples do. So why the break up rumors and why now?

Now that the cast is filming The Twilight Saga: Breaking Dawn, it seems opportune for the media to continuously create stories about the two. Part of it has to do with the private (read secretive) behavior of Robert Pattinson and Kristen Stewart, and another part has to do with the phenomenon that is Twilight. People want as many details as they can get because they just adore Robsten, the books, and the films. People just cannot get enough.


Right people can't get enough - so let's not perpetuate a rumor that is ... A RUMOR! Oy.. you know if you think about it - these magazines/websites have a 50/50 chance of getting it right. Except .. we don't know if they are a COUPLE.
NEXT


Headline:
Can Robert Pattinson Actually Have a Vagina Allergy?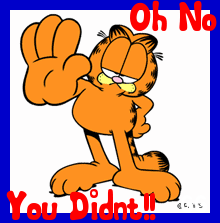 Seriously, they are NOT going there again.
Blurb:
Robert Pattinson did a steamy photo shoot with lots of hot, kinda nekkid models for basically gay straight lad-mag Details, in which he told his interviewer that he is "allergic to vagina." Besides being an awesome pullquote, is it true?


Hasn't this been rumored to death. I won't print the whole article because some of it is offense and disgusting. But c'mon people. Let his sarcastic comment go!!
He's not allergic to vagina's. I can say that with certainty. See I HAVE the common sense chip inserted in my head.