So many stories - so many repeats. As my loyal readers know, I'm not going to comment on the same stories over and over again unless something truly goes berserk and then I won't be able to help myself!
But okee dokee these are the stories that are circulating around the Internet.
Let's start off with the potty mouth story, it's actually cute - unless it goes where I THINK it will go.
Headlines:
Robert Pattinson and Kristen Stewart Pay Fines for Cussing
and
Robert Pattinson and Kristen Stewart have potty mouths on Breaking Dawn set?


Blurb from articles:
Robert Pattinson and Kristen Stewart are cleaning up their act on the Breaking Dawn set. No swearing, or pay a fine. It seems the penalty money goes right to ten-year-old co-star Mackenzie Foy, reports E!Online, and the fines have been flying. Kristen Stewart, no surprise, is the biggest loser. The vampire-daughter wins either way. Her role as Renesmee must be teaching her a whole, expanded vocabulary. "She's earned a lot of money out of us swearing around her," Rob says. No word on how much per cuss incident.

(Me: Why is it in surprise that Kristen is the winner? Just a random jab?)
"I do it by accident," Robert Pattinson says of himself, "and especially Kristen does it by accident because she apologizes with a swear. She's like 'Oh s**t, aaugh!' and she just can't stop swearing for about fifteen minutes." Hmm. Trying not to cuss makes her cuss even more? Maybe Rob is on to something, getting KStew to practice up now, in case the two of them ever have children of their own—real, human ones, not half-vampires. Or now, Mackenzie is taking it all in—especially the cash.


Just an FYI, I've been on movie sets, TV sets and in a million plays .. swearing happens. As a matter of fact - I know this may shock you all .. but swearing is NOT isolated to actors! SHOCK - AWE!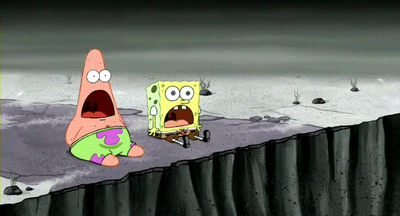 But it's true. It goes on in offices, sporting events, pubs/bars, even.... at home!
I know it's hard to hear news like this, but it's true.
NEXT
Headline:
Robert Pattinson Solves Doggate And Reveals New Details About His Puppy!

DOGGATE!?!?

He adopted a dog, which I happen to think is very cool because I'm a dog person. I have 2 myself. But doggate???
Blurb:
Doggate is officially solved. We've been hearing rumors about Rob Pattinson's dog for a few weeks but he is now opening up about his new companion. Rob revealed during an MTV interview that his new dog is named Bear.


Ok HUGE mystery solved! That one is up there with the big ones! JKF murder mystery-Aliens

Good thing we got that solved.
NEXT


Here are the headlines - let's start there:
Robert Pattinson Calls Justin Bieber A Liar — Read What He Says!

Robert Pattinson: 'I've never met Bieber'

Justin Bieber Is a Liar, Says Robert Pattinson
Just to name a few...
Blurbs from various articles:
"One day Robert Pattinson came up to me at a party and said, 'For whatever reason, people love our hair and it's always a great ice-breaker with girls,'" Justin had told The People. "He is like, 'Hey my name's Robert. Want to touch my hair?' I thought he was joking, but it really works."

Rob's response?

"I've never met this guy," Rob said. "I saw that as well. I was like, 'You're really famous man — what are you doing?' You don't need to use me to make up stories!"

What an accusation from Rob! We don't know which side to believe — what do you think, HollywoodLifers?


Me thinks me knows where this is going!
Another blurb:
Bieber recently claimed that the two had talked about hair and girls together at a party. According to Hollywood Life, Pattinson said in a recent MTV segment that this statement is not true.

"I've never met this guy," the actor said. "I saw that as well. I was like, 'You're really famous, man - what are you doing? You don't need to use me to make up stories!'"


Ok I don't think I need to post anymore blurbs or quotes. This is ridiculous. This is some story that some jacka$$ made up to stir both camps. Nothing gets more publicity than a good fight, right? Well why not make the fight between the 2 most popular teen heart throbs?! Brilliant marketing - girls will start wearing Team Rob - and others wearing Team Justin! Pit adolescent girls against each other to get some hype going since (maybe in the media's view) gossip has been slow. Maybe I'm wrong.. but let's see if this gets worse!