I read and I read and giggle to myself because I find headlines like this:
Headline:
Robert Pattinson & Kristen Stewart: What They Nibble On In Their Hotel!


Really? What they nibble on? I wonder if they have nothing to write so they go in search of anything that may have a connection to Rob and Kristen. They think.. "what do we write.. there is nothing going on .. what are they doing?? I know I know.. THEY EAT!! WE CAN WRITE ABOUT WHAT THEY EAT!?"

I have no further comments except to verify that yes they do eat food to live.
NEXT
Headline:
Rob Pattinson & Kristen Stewart: Romantic Nights In With Room Service! Exclusive Details

No there is no details expect random pictures of a hotel room that could be ANY hotel room in the world. Although these yahoo's do put a picture of the hotel they are supposedly staying at.. Good job rag mags! (idiots)
Let's see maybe if I write it clearly and simple it will get through to them..
Me: "Hey, mag rags - putting down their locations can = this:
Clear?
Headline:
Smoke-Free reviewers hand Hackademy awards to actor Pattinson and others.
Blurb from article:
Not even his captivating eyes or heartthrob status could spare actor Robert Pattinson and his film "Remember Me" from earning a giant thumbs down from Sacramento-area teenagers.

The romantic drama was dubbed the smokiest movie of 2010 at the 16th annual Hackademy Awards, held Thursday night at Memorial Auditorium.

The awards are presented by Breathe California of Sacramento-Emigrant Trails, a nonprofit organization dedicated to clean air and anti-tobacco programs.

More than half of all top-grossing films last year were smoke-free - the first time in nearly 20 years that the percentage of tobacco-free movies outweighed those with tobacco use - but that's not enough to please the group or its reviewers.

"There still is a lot of tobacco in movies toward young people," said Kori Titus, CEO of Breathe California. "While we're making progress and some studios are really stepping up to the plate, we've got to make some progress in these youth-rated movies."

Research has found a direct link between smoking in films and teens' willingness to try cigarettes. According to a Dartmouth College study, more than 40 percent of the youth who try tobacco products do so because of exposure to smoking in movies, according to Breathe California.

"Remember Me" earned the Thumbs Down! Movie award because while it has some anti-tobacco messages, Pattinson's character smokes on-screen for much of the film, even while in front of his character's 11-year-old sister and in designated nonsmoking areas.


Ok let's break this down. I agree that smoking is bad for you, that's a given. BUT - I think it's unfair to put these kinds of responsibilities on actors. People or parents get mad that these actors are being seen smoking in their real life - even though the pictures of them smoking are taken sneakily while they are not
'technically'
out in the public eye. And now they smoke in movies and that sends a bad message to kids too?
So all movies should be about Unicorns and Lollipops?
C'mon people there are movies about aliens, explosions, vampires the list goes on. Actors can't be responsible for parenting others children. I mean, do parents feel it necessary to tell their children "please don't go out and suck on animal blood" because of the Twilight series?
People smoke - it's a part of life. I wish it wasn't but give me a break.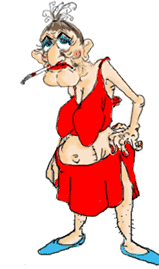 Sexy, no? *wink*
NEXT

Headline:
Robert Pattinson and Kristen Stewart engagement rumors true?



I'm not going there again..