Oh how tacky! Grrrr
Headlines like this:
What Xmas gift did Robert Pattinson buy for girlfriend Kristen Stewart?
News: Robert Pattinson's Christmas Shopping Spree
Robert Pattinson goes Christmas shopping for Kristen Stewart
Robert Pattinson Antiquing at
XXXX,
Meets
XXXX
the
XXXXX
UN-FREAKIN'-BELIEVABLE
He can't even shop without it being spewed amongst the rag mags. Seriously what he buys.. gifts, clothes, FOOD should be off limits. Whether or not what he recently bought is a.) what he actually purchased and b.) really for Kristen or for himself is no ones business.
I will post a blurb (obviously X'ing out the items because it's so tacky it make me skin get goose bumps)
Robert Pattinson was seen at
XXXX,
a
XXXXXXXXX
store in
XXXX
on Wednesday with a friend, Christmas shopping for his girlfriend, Twilight co-star Kristen Stewart. A source told HollywoodLife.com: "Rob stayed for a little over an hour picking out Christmas gifts for his girlfriend Kristen Stewart. Rob's been at
XXXXX
before, he seems to get a real kick out of all the unique items. He kept asking his friend, 'Do you think Kristen would like this?' He ended up getting
XXXXXXXXXX.
This amazes me. Someone was creeping around writing down everything he bought INCLUDING THE PRICE! Seriously?? Imagine if you will, that Kristen happened upon this article - and it actually is presents for her - well wouldn't that just suck the big dong. Talk about a spoiler for your own gifts cuz some yahoo moron can't keep his/her mouth shut! Shocker - Rob buys presents for Christmas for his girlfriend! I'm going to go out on a limb here - but I but he buys gifts for his friends and family too!

I know, hard to believe.. gag
oh and this was the picture from one of the articles. Now, this is funny
Robert Pattinson and Kristen Stewart in a still from The Twilight Saga: Breaking Dawn part I.
That was the caption under the picture. Anyone see this movie? Yeah.. see this "still" any place in the movie? No. Why? Because it's SO clearly a photoshopped picture. The fact that this online rag-mag is claiming this is a 'still' from the movie should be beaten with a wet noodle. (
Doesn't even look real.. idiots
)

Until next time I will leave you with this tid-bit of advice..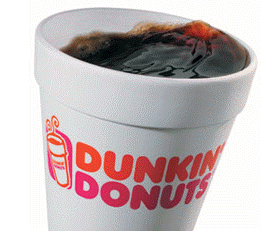 Best coffee!