As the hype around Breaking Dawn Part I dies down a bit there is some grasping at straws for stories.
I just wrote about how the 2 of them will be not be "spending the holidays together"
Of course, all that based on the articles I read.. yet now here are some
Headlines:
Robert Pattinson and Kristen Stewart Together for the Holidays
Now I'm confused. I can't make my funny and ridiculous commentary with the fabrications that these rag mags come up with if they are contradicting each other in the same week!
Blurb
:
Robert Pattinson and Kristen Stewart will be spending the holidays together. It's uncertain whether Christmas will be spent in L.A. with Kristen's family or in London with Rob's, but the fact that they'll be together no doubt makes these Twilight stars very happy.
According to a report from Hollywood Life, Kristen returned to L.A. and met up with Rob after filming of Snow White and the Huntsman finally wrapped up this week. And even though the two haven't finalized their holiday plans, they are definitely enjoying being together again.
"They will be together for the holidays and they are happily together in LA and relaxing away from the limelight," a source says of Kristen Stewart and Robert Pattinson.
"They will be spending some time with Kristen's family for the holiday, but not necessarily Christmas," this same source reveals.
That sort of makes it sound like they'll spend time with Kristen's family now and head to Robert Pattinson's family's home for Christmas--doesn't it? Of course they might leave Rob's family right after Christmas to be home in time for New Years at Kristen's family's.
Regardless of their plans, Rob and Kristen will spend the holidays together, and that quite likely is one of the best Christmas gifts each can give to the other.
(Dear God that last sentence made me gag)
So if we break this all down - what this "source" is saying is they are both in LA - they MAY spend Christmas with Kristen's family... but they still may spend it with Rob's family.. although they could be spending time with Kristen's family for New Years....
Good job "source," you just told us in so many words that you have NO idea what they are doing.
In other words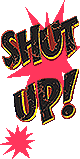 OOPS CAREFUL - THAT GRAPHIC MAY CAUSE SEIZURES! (wink)
NEXT!
Headline:
Kristen Stewart Gains Revenge For Robert Pattinson's Night Out With Sarah Roemer?
Yes, because when I think of Kristen Stewart I picture a jealous, vengful bitch... really people?
Blurb:
Kristen Stewart has been getting her own back on Robert Pattinson for enjoying a night out with actress Sarah Roemer by openly cosying up to musician Marcus Foster, according to reports.
Rob was seen leaving a Los Angeles bar and entering a car with Roemer recently, which has - In Touch reports - led to Kristen seeking a bit of revenge.
A source is quoted as saying: "Rob doesn't like how close Kristen is with Marcus. Rob asked her to stop calling him so much, but she refuses.
"Rob and Marcus are good friends, and Kristen is playing off of that to make Rob jealous.
"She likes having someone to make Rob jealous and remind him that other guys find her attractive."
(Me = Does anyone believe this horse$hit?)
This comes despite other reports suggesting the glamour couple are set to tie the knot in a ceremony on the Isle of Wight
.

Very sneaky how they stuck that last line in there, huh? Wedding? Really? Yep, and she's also pregnant with triplets - see the bulge in her belly?