Hello.. Hola...Bonjour...Hallo...Hyvää päivää....Ciao
A way to say hello to all the people that come visit me!
Just a reminder for those of you that are first time readers :
If you see XXXX, that means that the article included detailed information about where Rob or Kristen are going or where they were seen, something to that effect. I will not publish any of that. Whether or not it's true isn't the point. On the off chance that one of their locations IS true, I will never reveal that kind of information.
Also, I will never print photos that were clearly sneakily taken. And furthermore..

heh...
Headline:
Robert Pattinson,Kristen Stewart Reportedly Hittin Up A XXXXX Hotel For New Year's Eve
Ah, so they are doing something outrageous - going to party at a hotel for New Years Eve..?
Blurb
Robert Pattinson,Kristen Stewart reportedly hittin up a
XXXXXX
for New Year's Eve. That's right. According to a new report from Hollywood Life,our favorite Twilight Saga mega stars Robert Pattinson and Kristen Stewart have completed making their New Year's eve plans,and they will be, to just hit up Rob's favorite
XXX
in
XXXXXXXXX
called the
XXXXXXXXXX.
Their source told them that Rob and Kristen will "have a five course dinner inside the hotel at the Courtyard Brasserie with five other friends," along with a swing band playing that night at the restaurant. It sounds lovely,I guess.
(Me = you guess? Who cares what you guess cuz you ain't invited)
This is definitely a big switch of plans as they've been,spotted hanging out at the Isle of Wight in London the past two years,so maybe it will be refreshing.
(Me = refreshing for who? The nosey readers? Who cares, they are doing something different and...?)
NEXT
This makes me grin-ish.. also makes me roll my eyes into the back of my head until I can see my brain.
Headline:
Oh Snap! R-Patz Cheated On K-Stew With Nikki Reed!?! Vampire Drama! Vampire Drama!
First of all ... Oh Snap? Who says that anymore?
Blurb:
We remember Nikki Reed admitting the fact that "not all Twilight stars are best friends…" and now we may see why!
According to an insider, Robert Pattinson cheated on Kristen Stewart with Nikki!
OH NO HE DID NOT! OH NO. HE. DID. NOT!
The source claims:
[Nikki and Kristen] can't stand each other,. They don't even talk anymore. Kristen has never forgiven Nikkie for the fling she had with [her boyfriend Robert Pattinson]. Kristen never confronted Rob about the affair, she just put the blame on Nikki and accused her of pursuing him.
Nikki's the most down-to-earth actress you'll ever meet. Kristen acts like she can't be bothered with fame, yet she lives for all the press about her and Rob. Nikki is very vocal about Kris not being appreciative of her success. Nikki is not one to censor herself to avoid confrontation, and Kristen does not like that.
(Me=Kristen lives for the press? You could be living under a rock and still know that's not true. She is super awkward around press and interviews etc. Why oh why would anyone do that ON PURPOSE? I'm sure she loves having paparazzi trying to catch her going to the ladies rooms etc. C'mon .. gag.)
Mmhmm, innneresting…
Welp! Regardless of whether or not Nikki is a better person, we're not cool with cheating…unless he's making sweet, sweet love to us, LOL!
(Me = ha ha ha .. not)
But really, do U think this is true?? Star seems to think it is!
First of all Perez Hilton irks me.. I don't know why maybe I just have read enough of his $hit but just posting private stuff and them making off the cuff remarks that are obviously made to be funny (although often I'm not laughing) - in my book isn't cool. But then again, I'm not going to sell out just to get a million hits!
NEXT!
This next headline I came across was a bit... random.
Headline:
'Glee' Star Naya Rivera Would Rather Date Justin Bieber Than Robert Pattinson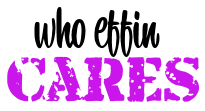 and that's my thoughts on that....
Until next time ..

(great movie)