The subject line had me laughing very hard to myself.
The reason for that is this headline:
Robert Pattinson Reportedly Shows His Naked Butt In New 'Bel Ami' Movie
Am I clever or what? (
shut up if you said or what
) ha
The blurb from this article:
Robert Pattinson reportedly shows his naked butt in new 'Bel Ami' movie. According to a new report from Hollywood Life, a few ladies over in Belgium got to see an early,special screening of Twilight mega star Robert Pattinson's new flick Bel Ami yesterday,and among having rave reviews about Rob's,apparent, awesome performance, one of them also revealed that Rob stripped down to show some bare butt for his lady fans.
Twitter user PonytailStew hopped on,and tweeted, "Rob's performance in Bel Ami is extraordinary. It's something totally different than what we're used. It's amazing!" Then she went on to write, "HOT, NAKED ROB! Do I need to say more? Yes, we get a lovely view of Rob's well trained but. drools. I swear I was almost drooling throughout the entire movie."
So,yeah,it's like we described it in the past. You'll see Rob like you've never seen him before in this flick,and you'll get to see parts of him that you've never seen before.
Extraordinary performance, yet all she talks about is his rear end? That's just what an actor wants to hear. Although, I guess it's better than saying his butt was hairy and saggy.. Sadly, a lot of people will be reporting on his ASSets instead of how good (or not) he is in the movie. I must say I did hear some good buzz about the movie. I assure you though, "HOT, NAKED ROB!" is not what I'd say is an actors dream review.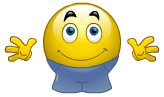 (
Sorry, couldn't resist
)
NEXT
HEADLINE:
Robert Pattinson and Kristen Stewart Victims of 'Twilight' Curse?
Twilight curse? Sounds like someone referring to getting their period in the early evening. What the hell is this curse? So I read on...
Blurb:
Robert Pattinson and Kristen Stewart owe their success to the Twilight Saga films, but has the vampire franchise cursed the actors? New reports suggest that the real-life couple known as "Robsten" may have to endure a lifelong curse.
(Me = Known as "Robsten?" by who? - ugh that name is so dumb. Also, I do believe that if I was blessed enough to be cast in this movie (as you know I'm a struggling actress - shameless plug) I wouldn't consider it a CURSE and I'm sure they don't either people. It's opened doors that may never have been opened.)
Robert Pattinson and Kristen Stewart won over fans as Bella Swan and Edward Cullen in Twilight. Although fans loved the duo's on and off screen chemistry, movie executives may not. Could this hurt them in the future? (Probably not!) The couple are two of the hottest, and most talented, actors in Hollywood. Who wouldn't want to cast them?
Will RPattz and KStew forever be remembered as Edward and Bella? It's highly likely. While Rob and Kristen have been busy playing various roles, it seems that their vampire past will always be there to haunt them no matter what characters they portray. The actors will always be best known for their Twilight past
.
(Me = Who knows but it's not something to be ashamed of!)
However, Pattinson and Stewart should be proud of the films. Not only did they shoot the couple to fame, but they're the reason behind Robsten's love story. This means that Twilight will always have a special place in the hearts of fans, and Robert Pattinson and Kristen Stewart. So, they might as well embrace it!
(Me = Ah well as long as you are giving them permission to embrace it, I'm sure now they will)